About Us
We are licensed professional mental health counselors who are committed to helping our clients find the answers they are looking for through solution-focused therapy.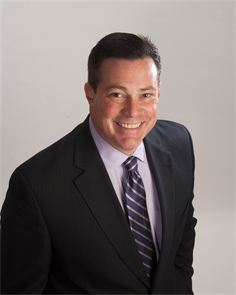 Dennis Carradin
I'm a Licensed Professional Counselor of Mental Health, a Nationally Certified Counselor, a Board Certified Expert in Traumatic Stress, and a Diplomate for the American Academy of Experts in Traumatic Stress. 
Currently, I'm the Executive Director of New Perspectives, Inc., and I've served on the faculty of Penn State University, Brandywine Campus.  Additionally, I'm the Vice President and Principal Consultant for SSC Consulting and a trained trainer for Crisis Care Network and serve on three international trauma firms. 
I'm a Nationally Registered Emergency Medical Technician and an Emergency Medical Technician with the state of Delaware.  I'm also a former volunteer Fire Fighter and EMT and serve as a LAST member for the National Fallen Firefighter Foundation in conjunction with the National Fire Academy.  I'm the clinical director and team coordinator of the New Castle County CISM team as well as the CISM Chairman for the Delaware Volunteer Fireman's Association and an active member of the Wilmington West Rotary Club. 
I attended Millersville University, Temple University and Walden University. I conducted numerous debriefings in domestic as well as international disasters, shootings, bombings, bank robberies, corporate incidents, school disasters, and Fire, EMS, Police tragedies. These include, but not limited to, the attacks on the WTC in NYC, Hurricane Katrina relief efforts, Sandy Hook Elementary Shootings, the Boston Marathon bombing, the DC Navy Yard shooting, and the Paramus Park Mall shooting.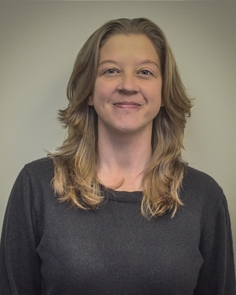 Kristin Maloney
I'm a Licensed Professional Counselor of Mental Health, a Nationally Certified Counselor, and a Certified Co-Occurring Disorders Professional. I graduated from the University of Delaware and Wilmington University. My career started as a therapist 8 years ago. enjoy working with both children and adults and individuals, couples, and families who are having difficulty coping with post traumatic stress, substance abuse, depression, anxiety, and many other mental health concerns. I'm a member in good standing with the American Counseling Association.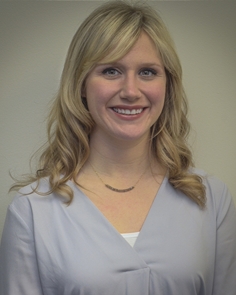 Faye Dube, LPCMH, CADC
I am a Licensed Professional Counselor of Mental Health, Nationally Certified Counselor, as well as a Certified Alcohol and Drug Counselor. I graduated from Pace University with a Master's in Mental Health Counseling in December 2011 and have had the opportunity to work with clientele of all ages with a wide range of needs. I have intensely worked in the field of addiction utilizing treatments specific for co-occurring disorders and trauma. I have worked closely with families and have a strong understanding of the dynamics associated with mental illness and substance abuse. Additionally, through my inpatient and private practice work I have been able to work with children, adolescents and those struggling with more complex mental health concerns.
Throughout my experiences, I have come to find that I am able to connect well with those working through issues surrounding grief and loss, relationship issues, trauma, and addiction. Within these areas, often come symptoms related to anxiety, depression, self-worth, and disconnect from oneself. I believe that it is important to work from one's strengths as a means to move forward in any healing process. Through that process, I believe being mindful allows opportunity for individuals to remain open throughout their experiences and explore their options. I value having the privilege to assist individuals through the process of finding their strength. The resilience I witness is what I find most rewarding in my work.
Individual, Couples, and Family Counseling
Drug and Alcohol Counseling
Trauma
Children and Adolescent Counseling
Eating Disorders
Anger Management
Women's Issues
Communication Problems
Grief and Loss
Stress Management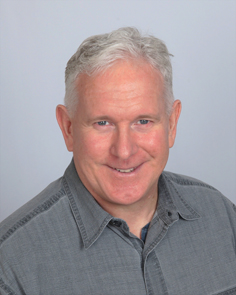 Tim Krakowski, MSW, LCSW
I have been a Licensed Clinical Social Worker in Delaware since 2004. I graduated with a Bachelor's degree in Criminal Justice and a minor in Psychology from the University of Delaware in 1984 and a Master's degree in Social Work from Delaware State University in 1999.Additionally, I have committed over twenty years in the United States Army by way of active duty, the Delaware Army National Guard and two deployments in support of Operation Iraqi Freedom.
I have worked in inpatient and outpatient therapeutic settings and for Employee Assistance Programs. My approach is client centered and strengths-based. I offer individual, couple and family counseling to adults age 18 and up and to children age 12 and up. I assist people who have been exposed to trauma, those who attempt to find relief for depression and anxiety, those who wish to begin to address the impact of grief and loss, those who attempt to manage their emotions, cope with a possible addiction or to survive issues that come up in work and life. With my military experience, I feel I am able to offer service members and veterans a level of therapeutic support they may not be able to find elsewhere.
Therapy as with any journey begins with a first step. Therapy may allow you a forum to solve a problem, find relief or for self-discovery which might allow you to become a better parent, sibling, friend, partner, spouse or colleague. I hope to walk with you as you take this journey to shed light and provide support and guidance.