About Us
We are licensed professional mental health counselors who are committed to helping our clients find the answers they are looking for through solution-focused therapy.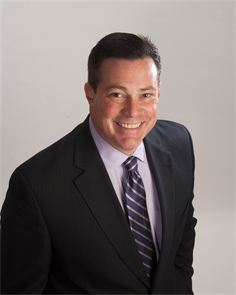 Dennis Carradin
I'm a Licensed Professional Counselor of Mental Health, a Nationally Certified Counselor, a Board Certified Expert in Traumatic Stress, and a Diplomate for the American Academy of Experts in Traumatic Stress. 
Currently, I'm the Executive Director of New Perspectives, Inc., and I've served on the faculty of Penn State University, Brandywine Campus.  Additionally, I'm the Vice President and Principal Consultant for SSC Consulting and a trained trainer for Crisis Care Network and serve on three international trauma firms. 
I'm a Nationally Registered Emergency Medical Technician and an Emergency Medical Technician with the state of Delaware.  I'm also a former volunteer Fire Fighter and EMT and serve as a LAST member for the National Fallen Firefighter Foundation in conjunction with the National Fire Academy.  I'm the clinical director and team coordinator of the New Castle County CISM team as well as the CISM Chairman for the Delaware Volunteer Fireman's Association and an active member of the Wilmington West Rotary Club. 
I attended Millersville University, Temple University and Walden University. I conducted numerous debriefings in domestic as well as international disasters, shootings, bombings, bank robberies, corporate incidents, school disasters, and Fire, EMS, Police tragedies. These include, but not limited to, the attacks on the WTC in NYC, Hurricane Katrina relief efforts, Sandy Hook Elementary Shootings, the Boston Marathon bombing, the DC Navy Yard shooting, and the Paramus Park Mall shooting.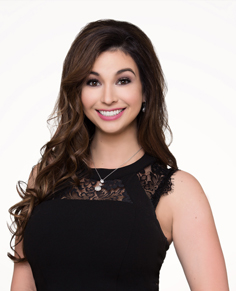 Connie Bryner
Born and raised in Bear, Delaware, I have traveled from coast to coast for my advanced training and Hypnotherapist Diploma from the Hypnotherapy Training Institute located in Corte Madera, California.  I am a Certified Hypnotherapist by the American Council of Hypnotist Examiners. Also am a member of the American Hypnosis Association and keeping current with ongoing education.
After spending well over a decade in the field of esthetic transformation as an Advanced Medical Licensed Esthetician, I have learned keen valuable lessons and life experiences which have enabled me to have sincere empathy, understanding and special connections with my patients. From this experience, I have been drawn to attain a much deeper connection to further help others transform internally by helping to eliminate misconceptions about themselves and their limiting beliefs that were developed during childhood and over time.  I am also a Licensed Massage Therapist and specialize in Myofascial Release Therapy.
My mission here at New Perspectives is to help you resolve your particular challenges more quickly and easily than you ever thought to be possible by assisting and empowering you to lead a life of balance and inner happiness.  I work with each individual as a complete whole, offering caring, compassionate and non-judgemental support for positive change and healing. By utilizing an in-depth initial consultation, together we are able to define where you are aspiring to see change in your life.  I then design a customized plan with you to efficiently and effectively attain this goal.
The process of change can be hard!  But with my help and a sustained commitment to yourself, you will achieve the goals that you have set out for yourself.
Self empowerment with the tool of hypnosis-  Hypnotherapy enables both the conscious and subconscious mind to hear and believe the same message, transforming limiting beliefs, boosting your determinations and enhancing your willpower.
I can help you with:
Weight loss
Stress Management and Anxiety
Chronic Pain
Chronic Illness
Bad habits (Smoking, Nail biting, etc.)
Goal Setting
Memory Loss
Self Limitations