About Us
We are licensed professional mental health counselors who are committed to helping our clients find the answers they are looking for through solution-focused therapy.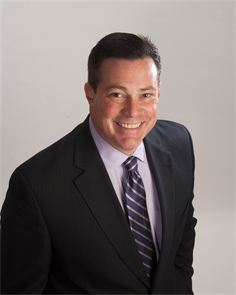 Dennis Carradin
I'm a Licensed Professional Counselor of Mental Health, a Nationally Certified Counselor, a Board Certified Expert in Traumatic Stress, and a Diplomate for the American Academy of Experts in Traumatic Stress. 
Currently, I'm the Executive Director of New Perspectives, Inc., and I've served on the faculty of Penn State University, Brandywine Campus.  Additionally, I'm the Vice President and Principal Consultant for SSC Consulting and a trained trainer for Crisis Care Network and serve on three international trauma firms. 
I'm a Nationally Registered Emergency Medical Technician and an Emergency Medical Technician with the state of Delaware.  I'm also a former volunteer Fire Fighter and EMT and serve as a LAST member for the National Fallen Firefighter Foundation in conjunction with the National Fire Academy.  I'm the clinical director and team coordinator of the New Castle County CISM team as well as the CISM Chairman for the Delaware Volunteer Fireman's Association and an active member of the Wilmington West Rotary Club. 
I attended Millersville University, Temple University and Walden University. I conducted numerous debriefings in domestic as well as international disasters, shootings, bombings, bank robberies, corporate incidents, school disasters, and Fire, EMS, Police tragedies. These include, but not limited to, the attacks on the WTC in NYC, Hurricane Katrina relief efforts, Sandy Hook Elementary Shootings, the Boston Marathon bombing, the DC Navy Yard shooting, and the Paramus Park Mall shooting.