Seminars & Workshops
These individualized events are designed to analyze your current business structure and identify areas that can be improved upon to increase sales and propel your business forward.
We are proud to offer a series of seminars and workshops on a variety of topics.  Our Workplace and Life Skills Presentation series is designed to help individuals, groups, families, and companies.  All course instruction including, presentations, seminars, or keynotes are tailored to serve the unique or special needs of your organization and/or conference. 
Workplace Skills Presentations:
Sexual Harassment and Violence in the Workplace
Grief and Loss
Balancing Work and Family Life
How to Recover from a Career Crash
Crisis in the Workplace
Managing Conflict at Work
Manage Your Stress
How to Create a Positive Work Environment
Increasing Emotional Intelligence in the Workplace
How to Give Constructive Performance Feedback
Take Charge of Your Life and Have the Best Year Ever!
Manage Stress and Avoid Burnout
Life Skills Presentations:
How to Be More Self Confident
Minimizing the Emotional Toll of Divorce
Midlife Checkup
How to be Happy and Mean It!
Managing Anger
How People Change
How to Recover From Loss
Dealing with Guilt and Regret
Understanding Depression
Before the Wedding:  Skills for Marriage Success
Parenting 101
Relationship 101
Beyond Graduation: The Challenges of a Healthy Life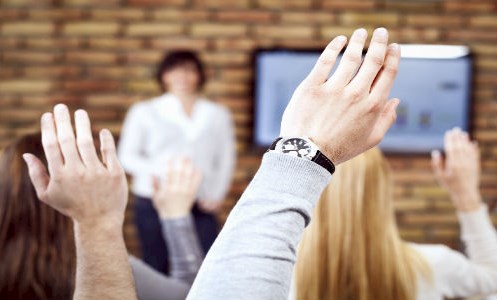 Emergency Services and Disaster Management Presentations:
Group Critical Incident Stress Management
Individuals in Crisis and Peer Support
Best Practices in Critical Incident Response
Law Enforcement Perspectives in Critical Incident Stress Management
Line of Duty Death
Working with Traumatic Events
Acute Stress Management in Schools and Universities
Crisis Management Action Planning
Excited Delirium
Understanding Psychotropic Medications
School Shooting and Violence
Effective Leadership
How to Manage Reactions to Man Made and Natural Disasters
Police Communication and Crisis
Crisis Intervention and Trauma: Assessment and Training
Avoiding Vicarious Traumatization